Chris Baughman
Chief Performance Officer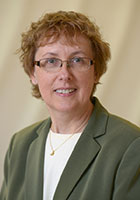 Chris Baughman joined the Health Plan of San Mateo in 2008 to fulfill the position of Business Project Manager, and began to serve in an additional role as Chief Performance Officer in 2010. Chris is responsible for improving the health of the organization through increased efficiency and effectiveness, decreased costs, and better organizational quality. She continues to oversee implementation of the newly selected Managed Care Information System (MCIS) in HPSM's business units.
Prior to joining HPSM, Chris served as President/CEO of the Coastside Family Medical Center, a rural primary care clinic, and Chief Operating Officer of Endoscopy Management Services Organization, a privately held ambulatory surgery development and management company. She has 20 years of experience in hospital administration, including both community and specialty hospital settings in Chicago, Nebraska, and California.
Chris earned a B.A. degree in psychology from Ohio Northern University, a Master of Rehabilitation Counseling degree from Bowling Green State University, and a Master of Management degree from Northwestern University.
---