Staff Spotlight: Hispanic Heritage Month
An Interview with Sarah Muñoz, MPH, CHES
HPSM's Health Promotion Supervisor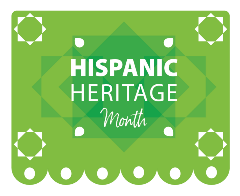 HPSM is proud to celebrate Hispanic Heritage Month by recognizing our more than 75,000 Hispanic members—which is almost half of our entire member population. HPSM members come from a wide variety of racial, ethnic and cultural backgrounds. They also have a range of preferred languages. To ensure that these members have equal access to quality care, we contract with providers and hire staff who represent our community's rich diversity.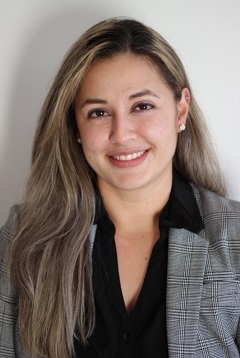 Our Health Promotion Supervisor, Sarah Muñoz, is just one of our many staff members who bring a unique cultural perspective to our organization. Sarah is Mexican American and earned her Masters in Public Health (with a concentration in community health education) from San Jose State University. We asked Sarah how her background informs her work helping HPSM members achieve their wellness goals through health education campaigns and health promotion programs.
What it was like for you living in the U.S.?
I was born and raised in the U.S., but my parents came here when they were in their twenties. They wanted to make sure their kids had opportunities that they didn't have growing up, like getting an education. My dad already had family in the U.S., and my mom left most of her family in Mexico. I can't imagine how difficult that must have been, leaving everything you know—friends, family, the place where you grew up and called home—to go to a new place that you know little about in the hopes of giving your family a better future.
What was and is your "U.S. experience" as a Latina and how did that evolve?
Growing up, I spoke Spanish at home and English at school. My siblings and I helped my parents navigate the health care system by translating for them at medical appointments. At school, I was always one of the few Latinas in the classroom, especially as I went off to college. I am the first in my family to go to college and graduate school. While my family helped me in so many ways, I had to learn how to navigate the college application process, scholarship application process and graduate school application process on my own.
I am very thankful for my parents and the experiences that I have had because they have shaped who I am today, and now that I have kids, I love that I can share my culture with them.
What inspired you to work in public health and how did you decide on the field?
Trying to help my parents navigate the complicated health care system had a big impact on me. The public health field's focus on prevention and health education really interested me because of that. I saw how important it was for my parents to have access to health information that they could understand in their preferred language, which is Spanish. In particular, having information about the health promotion programs available to them would've made a huge and positive impact on their health.
What is your personal objective with your position as it relates to the community at large?
I hope to help others get connected to the health care services and programs they need through communications they can understand.

Why did you chose to work at HPSM?
I grew up as an HPSM member and always appreciated how much HPSM helped my family. So when I applied for a position, I saw it as a great opportunity to help people in the community I grew up in.
---
Learn more about how HPSM makes diversity, culture and health equity integral to health care