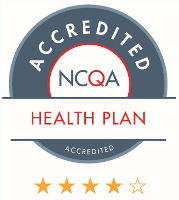 -
See HPSM rating details
-
See NCQA plan rating details
This marks the first year HPSM has received a rating as an accredited health plan. The Commendable rating is for service and clinical quality that meet NCQA's rigorous requirements for consumer protection and quality improvement.
"Much went into the accreditation process, including extensive program review and enhancement as well identifying areas that need improvement," says HPSM CEO Maya Altman. "I could not be prouder of our Commendable rating because it shows HPSM's ongoing commitment to ensuring our members receive high-quality service and care."
NCQA awarded HPSM's Medicaid program (known as Medi-Cal in California) "Accreditation" status in January 2020 to recognize the Plan for meeting high quality standards for the preventative care, treatment, and consumer experience provided to its members. NCQA Health Plan Accreditation surveys include rigorous on-site and off-site evaluations of over 60 standards and selected HEDIS® measures. A team of physicians and health plan experts conducts accreditation surveys, and a national oversight committee of physicians analyzes the team's findings to assign an accreditation level based on the performance of each plan being evaluated according to NCQA's standards.
"Achieving an accreditation status of Commendable from NCQA is a sign that a health plan is serious about quality. It is awarded to plans whose service and clinical quality meet or exceed NCQA's rigorous requirements for consumer protection and quality improvement," says NCQA President Margaret E. O'Kane.
Some of HPSM's programs that contributed to the rating include:
-
Asthma Outreach
, which works directly with members to help them avoid preventable asthma attacks
-
Baby + Me
, which promotes health for mothers and babies from the start of pregnancy to birth and beyond
- Care Transitions, which helps members discharged from the hospital make a smooth transition to their homes or another care setting
-
Complex Case Management
, which supports members with multiple chronic conditions, co-morbidities and/or co-existing functional impairments
To ensure timely access to high-quality care, HPSM also makes ongoing efforts to strengthen its provider network by:
- Tracking availability of routine and urgent appointments
- Continually expanding its network of 755 primary care providers, 6,719 specialists and 17 hospitals
- Hosting learning collaboratives for primary care, hospital and nursing facility partners
Health Plan of San Mateo (HPSM)
is a local, non-profit County Organized Health System (COHS) founded in 1987. HPSM's mission is to ensure that San Mateo County's vulnerable and underserved residents have access to high-quality care, services and supports so they can live the healthiest lives possible. With more than 140,000 members or participants, HPSM serves all of the County's Medi-Cal eligible residents, nearly 9,000 members eligible for both Medicare and Medi-Cal, as well as families, seniors, people with disabilities and children with complex medical conditions. HPSM also sponsors special programs that address the complex social issues that some eligible members face – from home-based health care to affordable housing for the homeless.
The National Committee for Quality Assurance (NCQA)
is a private, nonprofit organization dedicated to improving health care quality. NCQA accredits and certifies a wide range of health care organizations and recognizes clinicians in key clinical areas. NCQA's HEDIS® is the most widely used performance measurement tool in health care. NCQA's website (www.ncqa.org) contains information to help consumers, employers and others make informed health care choices.