COVID–19 Information for Members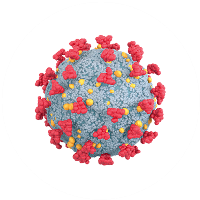 Protect your loved ones and neighbors from COVID-19
Information to help you stay safe and healthy
While more businesses and schools are open, COVID-19 is still a real threat. New variants such as Delta and Omicron continue to develop. This makes getting vaccinated more important now than ever.
Vaccination is the best way to protect yourself, your family and others from COVID-19. If you have not gotten your vaccine yet, get it as soon as you can. Anyone six months old and over can get vaccinated against COVID-19.
Get the latest information about:
Read more below for resources from HPSM and other organizations in our community. For the safety of all HPSM members and employees, and to comply with public health guidelines, HPSM's offices are still closed to the public. We will reopen them for in-person meetings once health authorities announce that it is safe to do so.
---
Are you in a higher-risk group?
People with certain medical conditions and adults who are 65 or older are more likely to get very sick if they get COVID-19. That means they are more likely to be hospitalized and die from the virus. That makes it vital for older adults and people with these medical conditions to stay up to date on their vaccinations and take extra precautions to protect themselves. Visit the CDC website to see a list of higher-risk groups and learn about what people in these groups can do to protect themselves.