Start Using Your Dental Plan
ID cards you need to get dental care
Each HPSM member in your household should have their own HPSM member ID card.
HPSM Medi-Cal and CareAdvantage members will need their HPSM ID card to use dental benefits. Your dentist may want to use your Medi-Cal BIC to confirm your Medi-Cal eligibility. You will need to bring both your HPSM member ID card and Medi-Cal BIC with you to your dental appointments.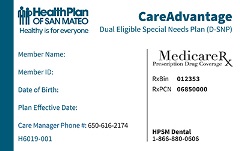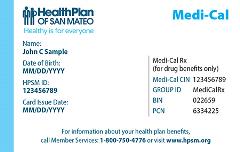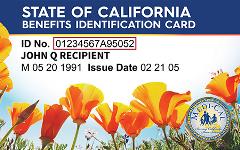 If you do not have your Medi-Cal BIC, you can ask for a new one. Just call San Mateo County Human Services Agency (toll-free) at 1-800-223-8383 or visit their website.
If you do not have your HPSM Member ID Card, you can order or print a new one by logging in to HSPM's Member Portal. You may also request a new card by calling HPSM.
It is recommended that all members make sure they also have their Medi-Cal Benefits Identification Card (BIC). The BIC is a plastic card with a poppy flower or blue and white design.
If you need a new BIC, call San Mateo County Human Services Agency at 1-800-735-2922 to ask for a new card.
CareAdvantage members
Call 1-866-880-0606 or 650-616-2174 Monday–Sunday 8:00 a.m. to 8:00 p.m.
TTY: 1-800-735-2929 or dial 7-1-1
Medi-Cal members
Call 1-800-750-4776 or 650-616-2133 Monday–Friday 8:00 a.m. to 6:00 p.m.
TTY: 1-800-735-2929 or dial 7-1-1